FAQ
I am receiving a message that says "This service is not available in your region"!
Posted by Z8Games on 19 March 2021 10:29 AM
Not all users from all around the world are able to play on CrossFire West. Due to different licenses to the game, only users from the countries highlighted in Green are able to play on CrossFire West.

Due to licensing issues, users from the red part of the map below will not be allowed to play on CrossFire West servers.
This list has been updated after the merge between ES, EU, and NA portals. All pre-existing accounts remain unaffected by this change.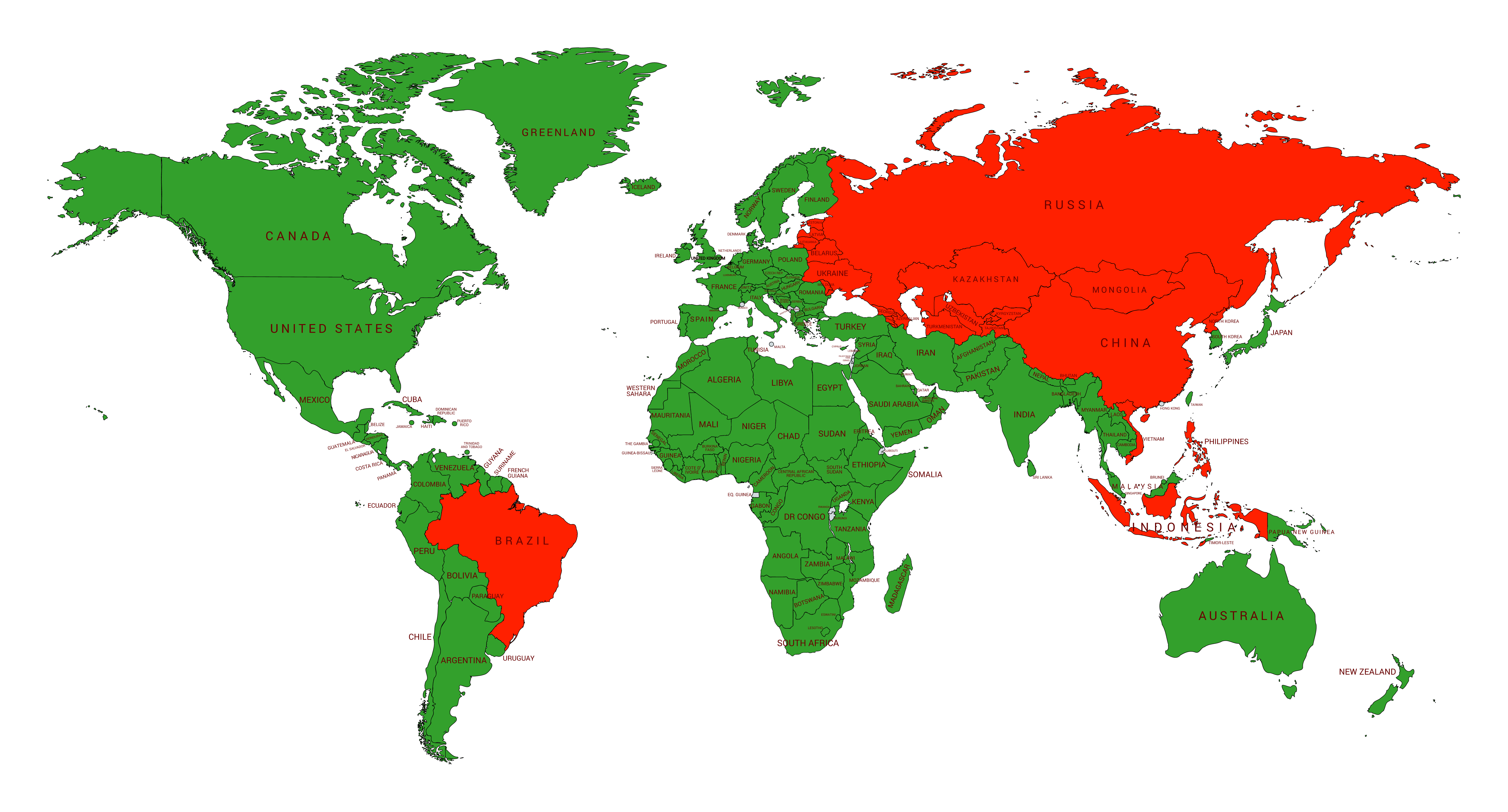 If you are receiving this message and you do not reside in the regions marked in red, you might be receiving this error due to using a VPN or software that changes your IP address.
Quick FAQ for some early questions.

Q: If I am from a region highlighted in Red, can I still play on CrossFire West?
A: Yes as long as your CrossFire character was made on or before November 7, 2018 you should be able to play.

Q: If my account was made before November 7th but I never logged in to the game with it, will I still be able to play?
A: No, while your account was still made before that date, you would have had to log in to the game to physically register the account with the game. Therefore if no character was created on the account it will not be able to access the servers regardless of the day it was created on.