FAQ
I cannot hear gunfire or people walking, but I can hear the radio and game messages. What can I do?
Posted by Z8Games on 12 January 2017 05:12 PM
The issue described could be connected to your sound settings, missing audio plugins or missing audio files.
Please check your CrossFire sound setting and make sure everything is enabled. To check, please open the CrossFire game client and join a server. In the right corner of the game client, you will find the button for options. Please open it and choose the tab "Sound". You can troubleshoot the sound issue by pressing the "Default" button in the Sound tab window and then the "Save" button. Please restart your PC and start CrossFire again.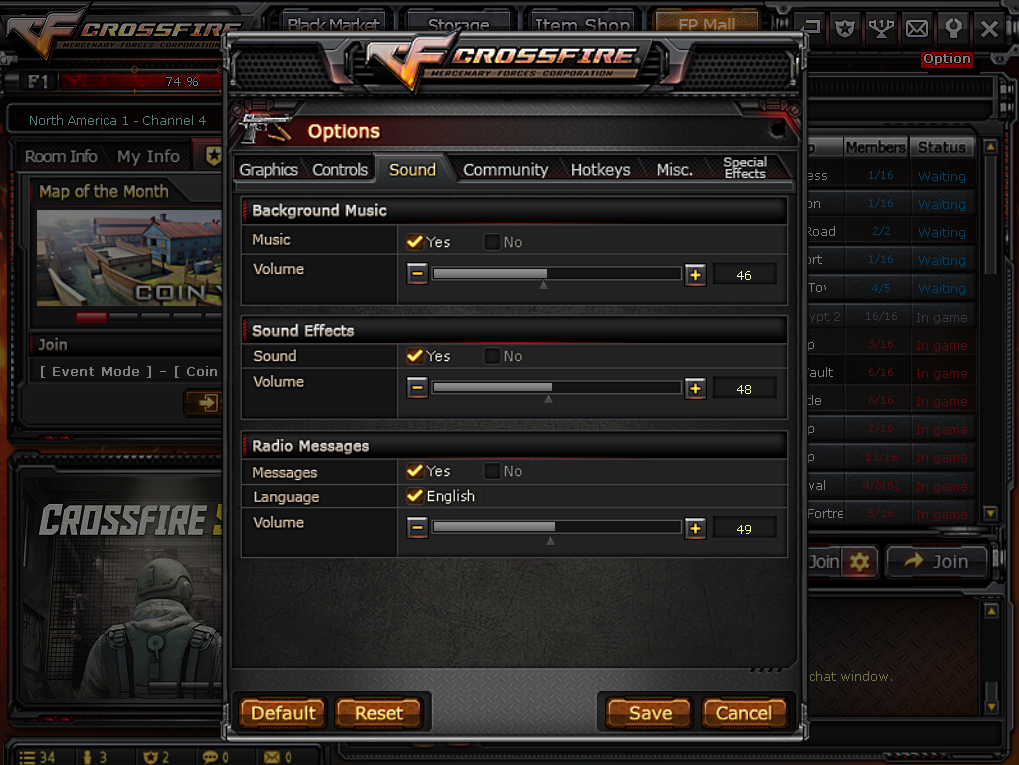 If you are still experiencing issues with everything enabled, please check if your audio drivers are up-to-date and make sure that you've installed the latest version of Windows Media Player.
If you are still experiencing issues, our recommendation would be to uninstall CrossFire and install it again.